With the opening of Cukrarna Gallery in September 2021, the Slovenian capital has gained a new space that serves both as a venue for exhibiting contemporary art and as a place where thoughts can be explored and contemporary art projects of all kinds – visual, intermedia, performance, sound, music and more – can be created and presented.
The presentation of artworks through exhibitions and events is just one part of Cukrarna Gallery's programme, however: our main aim is to become a new cultural hub. Working with artists and other stakeholders from Slovenia and beyond, and fostering longer-term participation and interaction, our fundamental mission is to fulfil the role of a truly contemporary art institution: to root our exhibition, interpretation and education activities in pro-social, humanistic principles – respect for the other, responsibility towards the environment, and robust social criticism so as to constantly hold a questioning mirror to society – and to do all this in a way that is in keeping with the building's past.
Due to Cukrarna's status as a cultural monument, the building work took a conservative approach in which the appearance of the roof and the original outer walls with their 318 windows have been retained. A steel structure was inserted into the shell to support four white-cube gallery spaces. This structure is suspended from the roof and does not come into contact with either the ground or the external walls. A basement floor was added to the building, below the level of the Ljubljanica riverbed.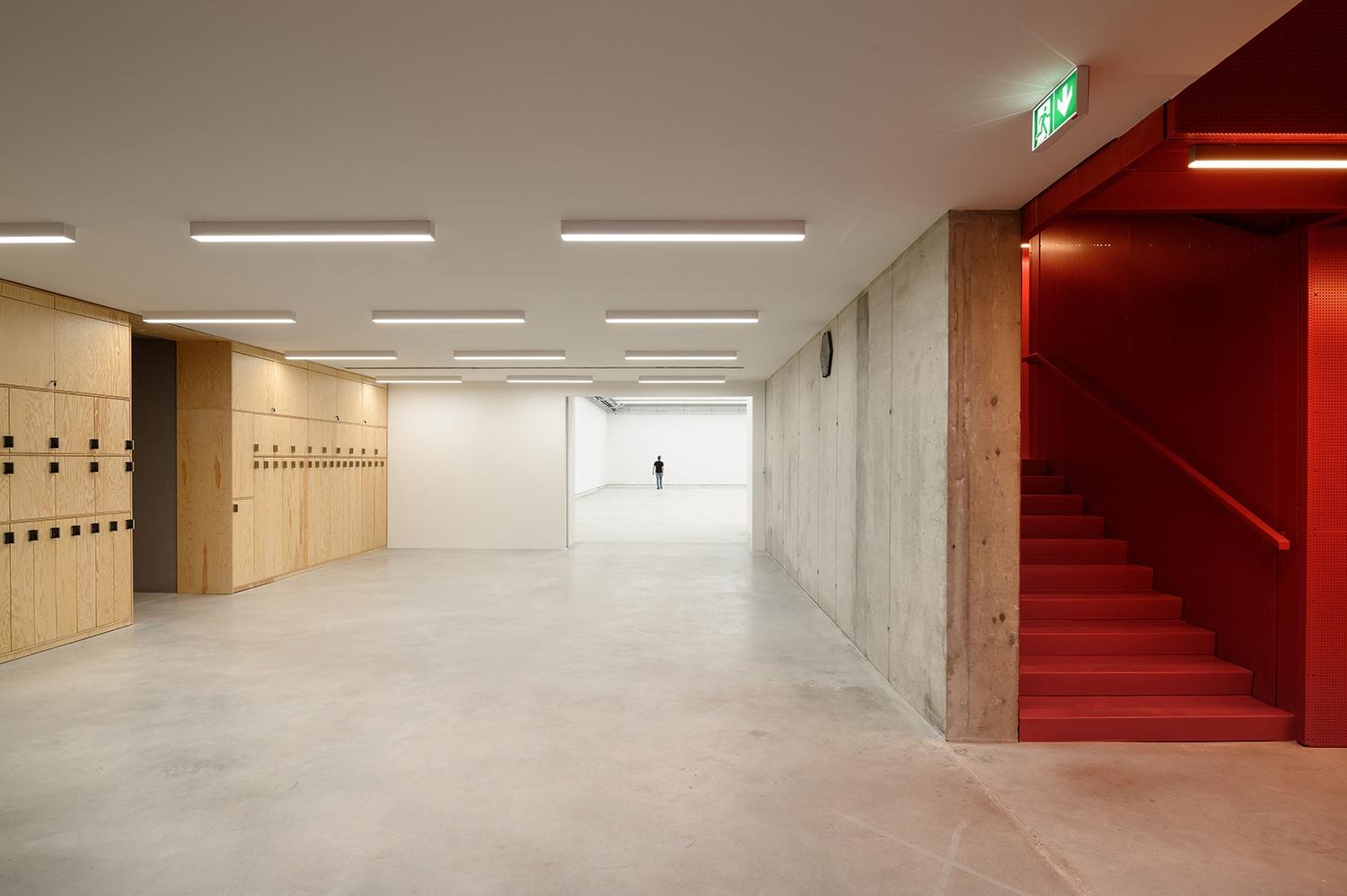 Cukrarna began life in 1828 as a sugar refinery. Starting with just 22 workers and a single sugar kettle, it grew rapidly over the following decades to become the first proper factory in the region and, by the mid-19th century, the biggest sugar refinery in the Austro-Hungarian empire. Its fate was sealed on 25 August 1858, however, when a devastating fire broke out and put an end to sugar production in Ljubljana, though there were also other factors involved: by that time it had become more profitable to produce sugar from beet rather than from cane, and the owner of the building was deep in debt and could only afford to restore it sufficiently to make it fit for renting out.
Over the following decades the building was lived in by soldiers and factory workers, sometimes both at the same time. Poorer Ljubljanans also moved there in large numbers, especially after the Easter 1895 earthquake.